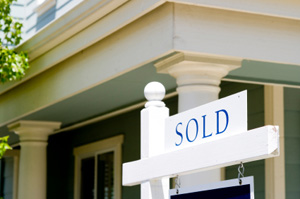 Choosing the right agent to represent you and your home to the world is an important decision that many people give little thought to. Selling a home in today's market is possibly harder than ever before due to current market conditions. Only an agent with the skills to market your property in the most effective manner can sell your home in a reasonable timeframe and for a price that is acceptable to you. Once the property has been made ready for sale and the appropriate price determined, the sign goes up in the yard. Many agents then list it on the MLS and consider their job done, some don't even have the courtesy to upload even one photo of the property. It is at this time that I consider the job has only begun and I will aggressively market your home to the community and world. The more buyers that see your home, the faster it will sell, and for the best price possible.
The importance of online marketing cannot be stressed enough in today's tech-driven buyers market. 80% of buyers are searching online and use the internet more than any other media. Homebuyers say that the two most important features are photos and detailed descriptions. Buyers are 500% more likely to find the home they purchase online rather than in the newspaper and 2,400% more likely than in a homes magazine.(1)
Most agents only market to homesellers; I market for homesellers to buyers. Most agents only post your listing; I host your home to the largest audience of homebuyers online. I make sure that your home receives the exposure that it deserves with my exclusive online marketing program. I have made a considerable personal investment in the latest online technology at no additional cost to my clients.
It doesn't stop there, carefully crafted descriptions of your home, high-quality multiple listing photos, and enhanced listings on REALTOR.COM -by far the world's largest real estate website, and more. According to NAR, 83% of online real estate consumers said the most important feature was multiple photos, very few agents have the ability to post them on REALTOR.COM.
I am so committed to staying on top of the latest technology trends that I employ a real estate marketing company and SEO expert to manage the details of both online and print marketing and publishing. This is a very time consuming aspect of the industry which most agents simply don't have the time to keep up with. I focus my energy on my clients and on Douglasville and West Georgia real estate, tell my team what I need and they take care of the rest. I could easily 'WOW' you with some other details of my premium marketing services, but unfortunately I cannot post my best secrets online for my competitors to discover. You will have to Contact Me to find out more. Believe me, it is worth it.
Preparation, pricing, and marketing are all extremely important aspects of selling a home. One aspect that you may not have considered is follow-up and reporting. Many homesellers complain that an agent will leave a sign in their yard and not be heard from again until the house sells or the listing expires. I pride myself on keeping my clients informed of what I am doing to sell their property. I aggressively pursue other agents who have shown your home to garner any feedback that potential buyers may have had to help us adjust our plan to sell your home. Networking heavily with local agents also helps me to drive more traffic to your home.
I would be happy to explain any of these concepts in more detail and provide more information to help you sell your home. The services described above are not all that I will do.
When you choose me as your REALTOR® I will:

Listen
Assist and guide you in determining the most marketable price for your home
Suggest improvement tips to enhance the positive aspects of your home
Assist you in 'staging' your home for the most appeal
Provide a world-class marketing strategy targeted to buyers for your specific property
Arrange immediate installment of the yard sign
Saturate the real estate community with information about your home
Quickly post your listing on the internet with multiple photos and powerful detailed descriptions
Bring you qualified buyers, informed of financing options
Represent your best interests and consult with you regarding negotiation of all offers
Discuss the sales advantages of a home warranty
Oversee the entire closing process
Assist you with calculating your proceeds after the sale
Stay in constant communication with you
Assist you in relocating
Maintain contact for all your future real estate needs
Selling your home doesn't have to be a difficult ordeal. Apply the proper formula and you will sell in a reasonable timeframe and for the best possible price. I welcome any questions that you may have about the process and would love to interview with you for the job of selling your home with no obligation on your part.
Request a
Free Customer Market Analysis
(CMA), a professional price opinion on your home from a local expert real estate professional. Don't trust highly inaccurate online estimators.

(1) Source: 2005 National Association of REALTORS Profile of Home Buyer and Sellers