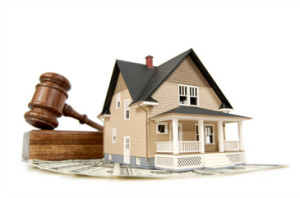 The ongoing foreclosure crisis and lender difficulties have led to some great opportunities for buyers and investors searching for a great deal on Douglasville foreclosures. There are foreclosure homes available in nearly every neighborhood and many are priced under much of the already-low market prices, in some cases significantly lower. The currently available swollen foreclosure inventory was not just created by resale homes taken back from overburdened homeowers. The market slowdown has also affected many Georgia Builders who have also had brand-new homes go back to the bank and in some cases even entire developments have gone into foreclosure and are now bank-owned.
The Douglasville foreclosure market is still very different from many areas of the country. Prices in Douglasville remain relatively stable compared to many markets, yet many investors and homebuyers are still seeking the "pennies on the dollar" deals that they keep hearing about from the onslaught of media coverage and advertisements from the many companies that have sprung up to attempt to take advantage of market conditions.
Douglasville foreclosures are certainly a hot topic these days and the number that seems to be popular with many potential clients is .50 on the dollar. This is certainly an admirable goal but is just not realistic in the current Douglasville real estate market. I have recently negotiated some awesome deals on Douglasville and Villa Rica foreclosures and our best deal so far has been a cash deal at .63 on the dollar. This represents a sale price of $340,000 on a brand-new custom home originally priced at $540,000 in Brookmont, one of Douglasville's hottest neighborhoods. That's a savings of over $200,000 which this savvy homebuyer will reap when the market stabilizes.
My client Kim is thrilled with her Brookmont purchase and sent me the nicest email testimonial I have ever received:
"How lucky that my search engine found Mary Ann McReynolds when I had to purchase my new home from out of state.  Mary Ann was so responsive and informative that I felt like I was right there in Douglasville during my house hunt.  She was patient with my family who live in Douglasville looking over her shoulder and managed all of their look-sees and later inspections.  With Mary Ann's help, I was able to buy a great home at a phenomenal price even though other agents said was impossible!    You will love working with Mary Ann because she is an agent that works for the client.  If you are buying a home in Douglasville, I highly recommend Mary Ann McReynolds.  She's the best!"
Banks are overwhelmed with the current glut of inventory, this has made a 'bottleneck' for many banks which do not have the resources to process the volume. The situation is improving slowly, but many banks are still very difficult to work with and in some cases nearly impossible. Some banks hurting for cash are willing to negotiate more than others in order to get REO (bank owned) properties off of their books. The many variables involved have created a minefield for potential homebuyers and investors who will certainly benefit from having experienced representation who is familiar with bank tactics to negotiate on their behalf. If you are interested in purchasing a Douglasville foreclosure home for sale please contact me to assist you in finding the right home for you at the right price for today's market.
You can search for foreclosure properties in Douglasville or the entire Atlanta metro area using my latest Foreclosure Search, be sure to call me for more information or to view any of these properties!