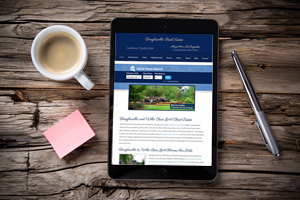 My website redesign is finally complete, so I am pleased to announce the NEW maryannmc.com! Featuring the latest mobile-responsive design technology, this new site allows users to search for homes and learn more about West GA on any sized device. This is no dumbed-down mobile version, all of the same content is presented to all users and formatted to fit their screen size. Current users of my previous iOS home search app may want to give the new site a try due to the increased functionality. The iOS app will still be available for as long as it is supported, but it really isn't needed now! You can search and save homes and manage your account on any size device, from phones to flat screens.
The new site looks very similar to the old, I get many compliments on my website and insisted to my webmaster that the old site's 'look' and easy-to-use interface remain the same. As always, my MLS feed is updated several times a day to show the new listings as soon as they hit the market. I have taken this opportunity to freshen the site content to more accurately reflect the current market conditions. I also have some new pages and neighborhoods in the works that will be added soon as well. The new site features heavy social media integration to allow you to easily connect and share homes and information that you find interesting. The new Pinterest functionality allows you to pin any photo on the site to your board by just hovering over it! You can make a board for dream homes or for your personal home search. Be sure to follow me on the available social media platforms to get the latest market and community info or whatever I may be sharing as I am out working and showing homes.
I would like to thank my webmaster for his tireless efforts to bring you the best website focused on Douglasville real estate. Featuring the best tools for buyers and the most search engine visibility for seller listings, my website is a major tool that I use to provide superior service to my clients. This new site will help me do it even better.