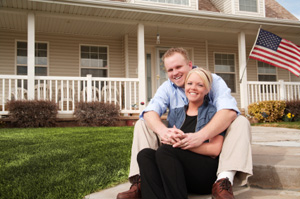 Purchasing a home can be a daunting task. What neigborhood fits your lifestyle? What are the best schools for your children? How much can you truly afford without becoming "house poor"? Which house will gain the most value? One reason for the recent unprecedented foreclosure rate is due to many buyers making uninformed decisions which they could have gotten some help with FOR FREE.
Use the benefit of my experience to give you the peace of mind that every aspect of your homebuying decision was considered and planned for.

When you partner with me I will:

HELP YOU UNDERSTAND ALL OF YOUR OPTIONS
FIND THE PERFECT TOWN FOR YOU
FIND A NEIGHBORHOOD THAT YOU WILL LOVE
FIND THE PERFECT WELL-BUILT HOME FOR YOU
INFORM YOU ON LOCAL COMMUNITY AND SCHOOLS
ASSIST YOU WITH FINDING THE BEST FINANCING FOR YOUR SITUATION
NEGOTIATE A GREAT DEAL ON YOUR BEHALF
ENSURE THAT THE HOME IS PROPERLY INSPECTED FOR YOUR LONG-TERM PEACE OF MIND<
REPRESENT YOU AT THE CLOSING TABLE FOR NO SURPRISES
MAKE SURE THAT YOUR HOME IS MOVE-IN READY ON THE OCCUPANCY DATE, NO JOBS LEFT UNDONE SO YOU CAN ENJOY YOUR NEW LIFESTYLE
MAKE SURE YOUR HOME IS COVERED BY A GREAT WARRANTY TO PROTECT YOU FROM COSTLY FUTURE EXPENDITURES
Even taking into consideration the current sub-prime lender difficulties, there are still some great financing and other programs available to take advantage of.
Be sure to ask me about:

TRUE NO-MONEY DOWN PROGRAMS IN RURAL DEVELOPMENT AREAS
AWESOME HUD AND FORECLOSURE OPPORTUNITIES
UNBELIEVABLE TEACHER AND CIVIL SERVANT PROGRAMS
BIG BUILDER DISCOUNTS DUE TO STANDING INVENTORY
Since real estate professionals' commissions are typically paid for by the seller, you get the benefit of my years of experience FOR FREE.
When you are ready to own your own home, or if you are a current homeowner ready to upgrade, please
Contact Me
to schedule a personal homebuyer consultation.