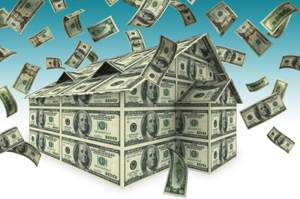 The market has recently improved for sellers but prices are not yet back to their highs. Sellers can get the most money for their home by correctly staging, pricing, and marketing their property. Most buyers cannot look beyond small problems that a home may have such as minor maintenance issues, needed upgrades, or even paint choices. With so many opportunities before them the buyers have no reason to even consider these homes. FHA has also tightened their inspections and are finding reasons NOT to finance many homes.
All home sellers want the most money they can get from the sale of their home but many are not prepared to take measures to ensure it. Your home should be 'Parade Ready' and in the best condition possible. Every measure should be taken to create the best possible 'curb appeal' to attract buyers. Once inside they must find a home that they can visual themselves living in. This means removing your personal photos and collections as well as any clutter or in some cases furniture if it seems too crowded. If your home is vacant it can help to add some furniture to help those buyers with less imagination. This is where home staging skills come into play.
Home Staging has been found to be an incredibly powerful tool to get the best price possible. A 2003 Homegain survey (at the height of the boom) found that staging could increase the sales price by $2275 to $2841. Cleaning and decluttering could likewise add $2093 to $2378. Likewise, a 2004-2005 survey of owners by training company StagedHomes.com found that staged homes sold for 6.9% more than homes that weren't staged.
Staging is not only important for showing your home in person but more importantly on the internet where most buyers will see your home first. With so many choices for buyers today they are increasingly relying on photos to narrow their choices. A properly staged home with photos that enhance the  positive features of your home will attract more buyers and in turn bring you a higher price. Eighty percenty of buyers are now turning to the internet to help them in their home search, only the best online marketing will help them find yours. More eyes seeing your property means more cash in your pocket. Please see Home Seller Services to find out how to leverage the awesome power of the internet with my exclusive premium marketing system that I provide for my clients at no additional cost to them. Any agent is happy to sell more listings, but it makes me happier when I sell a listing for the most money possible.
Pricing your home correctly is the major factorl. Even with the best presentation and marketing your home will not sell for considerably higher than its market value, it's just a fact, the law of supply and demand. Determining the appropriate price for your home is important, if it is too high it will never sell, too low and money has been lost. It is a complicated process, especially in today's market. There are even online tools available to consumers now but they can never replace the advice of an expert in any given market. If you would like some assistance with pricing your home I will be happy to prepare a powerful FREE Comparative Market Analysis for you using the latest technology.
If you decide to interview agents to sell your home please
Contact Me
for a listing appointment and I will be happy to meet with you to discuss your options at no obligation to you.