DO NOT ATTEMPT TO NEGOTIATE WITH BUILDERS ON YOUR OWN, ESPECIALLY IN THE CURRENT MARKET. MY SERVICES ARE PAID FOR BY THE BUILDERS AND COST YOU NOTHING. READ BELOW WHY YOU NEED REPRESENTATION WHEN DEALING WITH GEORGIA BUILDERS, THERE ARE MANY ASPECTS TO CONSIDER WHEN MAKING A PURCHASE THIS LARGE.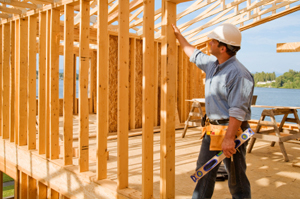 Buyers interested in purchasing a new home in the Georgia real estate market have many builders to choose from, but until 2007 Georgia builders didn't even have to be certified at all. Builders who are certified and can offer you a 2/10 home warranty are generally a safe bet, but a good working knowledge of house construction will carry you a long way in your real estate purchase decisions.
Georgia builders run the gamut from shoddy to excellent. Many buyers love to stick with a name that they know, Ryland Homes is an Atlanta and nationally recognized quality builder and their Ryland Brookmont Douglasville homes are an example of fine building. The Earthcraft homes at Tributary are another great example of forward-thinking builders who take pride in their work. DR Horton Homes are very popular in Stewart's Mill. Benchmark Homes in Mt. Vernon Pointe, Charlton Crossing, and Prestley Park are well-known Atlanta new home builders as well. Georgia builders taking responsibility for outstanding issues after the sale can certainly affect their reputation, buyers who go into deals without having prior knowledge of the builder's track record are at a significant disadvantage.
I ensure that all issues are resolved before the closing for my clients as even the best builders can be lax in this area. One major mistake that new homebuyers make is thinking that their brand new home doesn't need a professional inspection. Why would you need one? It's a brand new home, right? A professional inspector can find many issues with brand new homes, issues than can usually be corrected before the sale is complete, issues that may be major problems and expense down the road if gone unnoticed. There is no better time to have a home professionally inspected than after it is first built, but buyers who deal solely with the builder's agent usually are dissuaded from ordering an inspection. There are even rumors around the market now that builders are cutting corners to save costs in this dry market.
Many homebuyers walk right into the model home and sign away many of their other rights and in many cases a lot of money by listening to on-site agents who are there to represent the builder. They will tell you that bringing another agent in simply increases expense, but in many cases they are charging full commission anyway. It shouldn't matter to the buyer, builders pay both agent's commissions and it is certainly in their best interest to have a professional negotiate on their behalf.
Builder's on-site agents can legally represent both the builder and buyer, but where will their fiduciary duties lie? I shouldn't have to tell you. If you are buying a new home and don't have an agent you are esentially unrepresented. You must take the builder and their agent's word for everything. In most cases many thousands more could have been taken off the sale price, free upgrades granted, valuable warranties included, landscscaping upgraded, etc. for the same price that unrepresented buyers are paying, especially in this slow market with many builders struggling. Knowing the market and pricing is key, knowledge is power.
In summary some key things to remember when working with Georgia builders:
Only use a certified builder that offers a 2/10 home warranty
New home purchases should be contingent upon a professional inspection
Knowledge of a builder's track record is important
On-site agents are there to only represent the builder, if you don't have your own agent you are unrepresented, you 'take what you can get'. Professional representation is free and usually brings much more value to your purchase through professional negotiation and new construction experience.
There are many reputable builders who are doing some exciting things in some excellent new neighborhoods. If you are considering the purchase of a new home please contact me to learn more about new construction homes and neighborhoods in West Georgia. I work hard to ensure my clients are well informed throughout the process,that they are treated fairly and buy a home that is what they wanted, will gain in value, and be problem-free for a lifetime.
Contact Me
for Professional Representation when dealing with new home builders. The current market conditions dictate that you need first-hand knowledge of the local communities and builders.