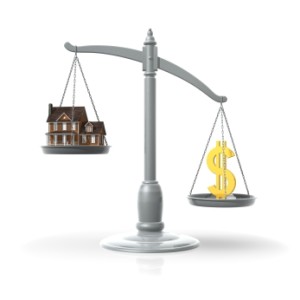 1. Why hasn't my home sold yet?
MaryAnn Says: There are always three very simple reasons when a house doesn't sell. It is either not priced right for the market or not in the best condition. Look very hard at these two factors and if you don't think these could possibly be the reason then please call me and I will happily tell you the third thing over the phone for free, I don't want to give away all of my secrets on the internet.
2. How do I determine what my home is worth, my tax assessment says my home is worth $150,000, is that what I can sell it for??
MaryAnn Says: Some people hire an appraiser who will come out and basically use the same tools that a REALTOR® does when preparing a Comparative Market Analysis. In my experience appraisers want to please their clients and typically come in on the high side of their estimates so to speak. I have met many For Sale By Owner sellers who used their tax assessment as some basis for what they were asking for their home. This is certainly not correct. Only a trained professional can take into account the many factors involved in the sale of a home and price that home correctly to sell in a reasonable amount of time. Professional 'staging' of a home can also bring thousands more.
3. A discount broker said they can put my home on the listing service for a small fee, will this work to sell my home?
MaryAnn Says: It may, but so may just putting a sign in the yard. Real estate marketing has always been an expensive and statistical driven  industry and with more homes on the market at rock-bottom prices, you need the best possible marketing. Please see my Home Seller Services for more information on how you can leverage the power of the world's most exclusive marketing for your home.
4. I don't have to sell right now, should I wait until the market comes back up?
MaryAnn Says: If you are even considering selling, you must make sure your home is in the very best possible condition. If you are not willing to present your home in the best manner you will find it very costly to sell in today's market. If your home is in great condition and you have some equity in the home, you may be in a position to sell it if you choose and you will be free to choose from many great available deals on the market. If you owe more than you can sell your home for in the current market you have little choice but to do as many cost-effective repairs and upgrades as possible while you build some equity and home prices rise some.
5. Have there been any changes to the homeselling process recently?
MaryAnn Says: Many of the short sales and foreclosures taking place are explicitly sold 'as-is' meaning that the seller will make no repairs to the property.  Properties are typically sold as-is, request for repairs with due diligence, or due diligence.
6. How can I get more people to look at my home, should I run an ad in the newspaper?
MaryAnn Says: If you have listed your home on the MLS and put a sign in the yard then you have done as well as some agents. You can try an ad in the newspaper but the fact is that buyers are 500% more likely to find the home they purchase on the internet than in a newspaper according to the NAR profile of Homebuyer and Homesellers 2006.
7. How much commission will a REALTOR charge me to sell my home?
MaryAnn Says: Some REALTORS® will do it for very little. They typically will co-opt less to the selling agent and in turn none of the agents want to show your house for such a small commission and you will wonder why you get little traffic. Some will charge a great deal but will do little more than list it on the MLS and stick a sign in the yard. I have seen $1 million dollar homes listed without even a picture. It's a fact that properties listed with multiple (6) photos are viewed online 299% more times according to NAR! Marketing a home properly is expensive and experienced REALTORS® with integrity know how to do it properly. My commission rates are quite the average in the industry and I give my clients the most value for their money with exclusive marketing arrangements that other agents can't match. Please see my HomeSeller Services page to learn more about this powerful marketing system to get the most value for your home.
Have more questions about selling your home in today's rocky market?
Contact Me
and I will be happy to explain more.