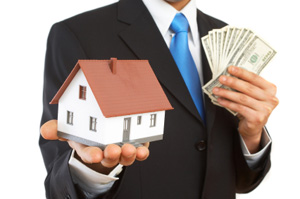 1. How good does my credit need to be to qualify to own a home?
MaryAnn says: There is no black and white answer to this question, different lenders have different requirements. Generally FICA scores in the range of 620+ are acceptable for many loan programs. Credit standards have recently tightened and you may need assistance if your scores are less than this. Your credit score typically determines your interest rate so you should try to get those scores as high as possible to save the most money. Lenders such as FHA, Fannie Mae, and Freddie Mac all offer the same rates to everyone but normally require more documentation. I work with several trustworthy lenders who can assist you with finding the right financing, Contact Me to put you in touch with an expert loan officer to serve you.
2. How much home can I afford?
MaryAnn Says: Many lenders will lend you more money that you can comfortably afford so be careful when deciding how much home you want. The formula most commonly used to find out how much home you can afford usually looks something like this:
Total Debt = all monthly payments going out
total allowable debt = Monthly Gross(before taxes) X .36
Allowable debt-total debt = mortgage payment*
*Don't forget to add in taxes and insurance, most lenders wil only quote you principal and interest payments, this can be a significant difference.
3. How much money do I need saved to buy a home?
MaryAnn Says: Traditionally people make a down payment of 3 to 5%. You can still buy a home for no money down, even in today's credit crunch. Even with one of these amazing no-money down deals you will still need some funds to pay for a few things that cannot be rolled into the mortgage. At the minimum you will need $500-$1000 earnest money for most homes, 1% of purchase price for title insurance to be paid at closing, 1 year hazard insurance policy(this can be rolled in but is very expensive that way), and the home appraisal, typically $275-$375.
4. Are there any programs for 1st time homebuyers?
MaryAnn Says: There are many companies and government agencies that have special mortgage programs for individuals who meet certain income requirements. These programs can include:
Lower Down Payments
Competitive Interest Rates
Reduced Closing Costs
5. What does a REALTOR charge me to buy a home?
MaryAnn Says: Nothing, it's free! In Georgia, sellers typically pay for real estate agent commissions. When they list their homes for sale they agree to pay what is known as a co-opted commission, meaning 1/2 to the listing agent and 1/2 to the selling agent. This fee will be paid whether or not you choose to have a REALTOR represent you, so don't turn down valuable free experience, Contact Me to find your dream home.
6. I found the home I want, now what?
MaryAnn Says: You can make an offer to them on your own through an attorney (who will charge you a fee to write a contract), or you can allow me to research the neighborhood market and the property specifics and history to formulate a negotiation strategy to secure you the home at the best possible price.
7. What is earnest money?
MaryAnn Says: Money that accompanies an offer to purchase as evidence of good faith.
8. What takes place at the closing?
MaryAnn Says: The attorney at the closing represents the buyer's lender. He is there to ensure that all of the documentation needed by the lender is complete. This includes reviewing the settlement statement with you and ensuring a clear title with no liens. I prepare extensively to ensure that there are no surprises on your big day. Even with my careful preparation, I still find errors at nearly every closing, saving thousands for my clients.
8. When can I move in?
MaryAnn Says: Possession date is part of the purchase negotiations but is typically the day of purchase.
Have more questions about buying a home?
Contact Me
and I will be happy to answer any and all questions about the homebuying process, I want you to be fully informed!